Y Visit to Elderly Home Y
Objective of Event
"To honour the elderly as we do to our own aged parents" - to convey the message of "Respect the Elderly" and to appeal to everyone for close attention to the serious problems among elderly.
Aim
During celebration of Chinese New Year this festive occasion, it is also the time that we honour the seniors in our own families. We hope to connect with people from all walks of life in this charity event, so that together we can express our care and bring the cheerful festive atmosphere to the seniors in the elderly home as well! We also hope to take this opportunity to convey the message of "Respect the Elderly" who have been neglected in our society.
Venue to be Visited
Po Leung Kuk Eco-Home for the Senior (and Sunny Green Day Care Centre for the Senior)
Address: Podium Level and Level 2, Fu Yan House, Fu Cheong Estate, Sham Shui Po, Kowloon

According to the information provided by Po Leung Kuk, Eco-Home is one of their elderly homes which are least visited by charity groups. Eco-Home currently has around 175 seniors, most of them have difficulty in walking, some of them are even bed-ridden. We believe they are really in need of attention and care.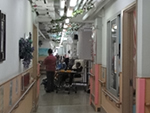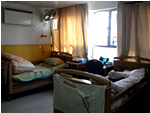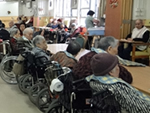 Date of Visit
12 February 2011 (Saturday), 2:30pm to 3:30pm
Activities
Games; Cantonese opera performance; Lucky draw; Gift distribution;
We need your donation!
In this visit, we will distribute gifts to the seniors in the elderly home, e.g. towels, body lotions, biscuits. As such, your donation will be greatly needed and appreciated!

We accept donation in kind only. If you are interested in sponsoring this Event, please contact Ms. Caroline H.Y. MA by email at (caroline@lexomnibus.com) or Ms. Ellen Chan at (ellen@lexomnibus.com) or by phone on 2801-7628.

We sincerely wish you Happy Chinese New Year!
Thank you!